Buffy the Vampire Slayer Trivia Quiz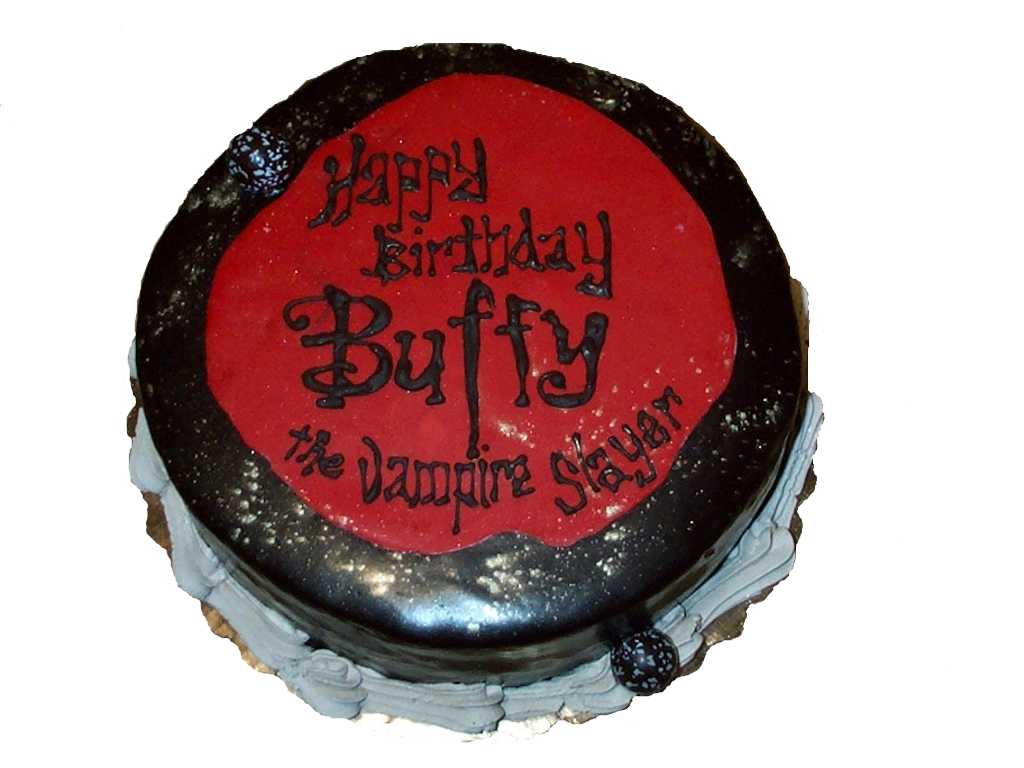 Birthday cake by Patisserie Bleu.

This is a Buffy the Vampire Slayer trivia quiz I put together in 2004 for some friends at a Buffy birthday party. Most web browsers will show the answers concealed by black boxes and will reveal each answer when you move the cursor over it. The page should print normally, with both questions and answers visible.

If no team gets the right answer to a question, partial points should be awarded for the closest answer, in questions where that makes sense.

Many of these questions are difficult, because they were intended for a team to answer with the combined knowledge of the team members and to be interesting when you learn the answers. (And there is one question you will not be able to answer unless you followed my Germany travelogue.)

Episode s-e means season s, episode e within the season. For example, the last episode of season one is 1-12.
2004 Questions
Here are the original questions. There are 60 points total in 36 questions.
Introduction (15 points)
Names (12 points)
Intermediate Questions (11 points)
Advanced Questions (22 points)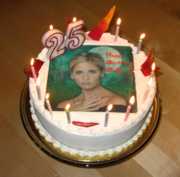 Birthday cake 2006.
2006 Questions
Here are questions I added later for another party. There are 28 points here in 21 questions.
Love (5 points)
Death (4 points)
Q. (1 point) Which Slayer's death activated Faith?3
A. Kendra. (Episode 3-3, "Faith, Hope, and Trick.")

Q. (2 points) What were Tara's last words?
A. "Your shirt." (Episode 6-19, "Seeing Red.")

Q. (1 point) In the last episode, which member of the Scoobies died?3
A. Anya. (Episode 7-22, "Chosen.")
Friends (5 points)
Enemies (7 points)
Lore (5 points)
Q. (1 point) According to Buffy, what do monsters have nightmares about?
A. Buffy. (Episode 7-11, "Show Time.")

Q. (2 points) Who watches the Watchers?
A. Guardians. They are the ones who forged the scythe used in the last two episodes. The scythe killed the last pure demon that walked the Earth. (Episode 7-21, "End of Days.")

Q. (2 points) What is the reason the First had the opportunity to destroy the Slayer line?
A. Willow, Anya, Xander, and Tara brought Buffy back to life. This disrupted the mystical forces surrounding the chosen line, making them unstable and vulnerable. (Episode 7-11, "Show Time.")
The End (2 points)
Q. (2 points) What was or who had the last line?
A. Dawn: "Yeah, Buffy, what are we gonna do now?" (Episode 7-22, "Chosen.")
Footnotes
1 These questions come from maelstrum@nf.sympatico.ca.

2 These questions come from Amy Gill.

3 These questions come from Buffy the Vampire Slayer Magazine number 16, December/January 2005, page 64.

© Copyright 2004 by Eric Postpischil.